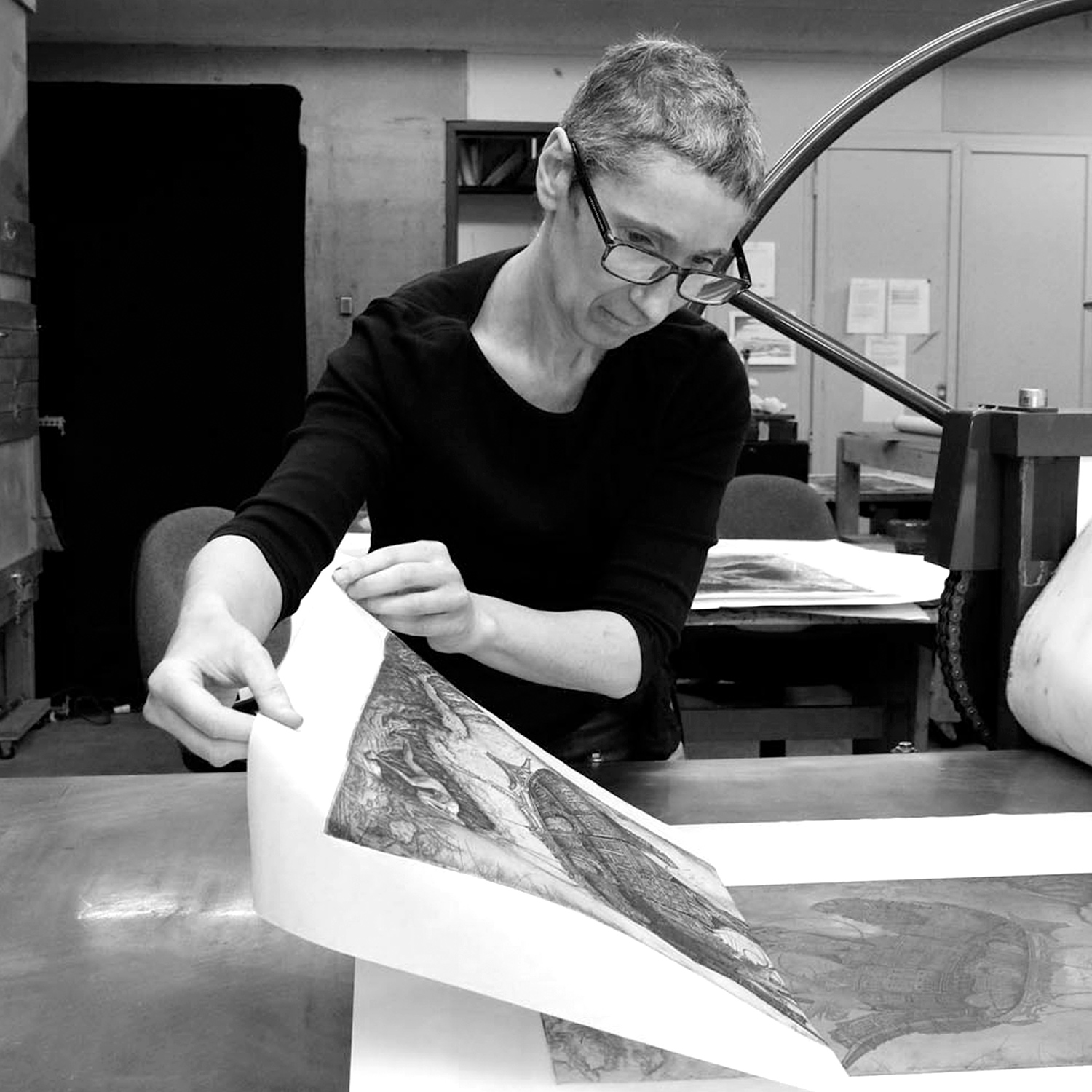 Victoria Goro-Rapoport
Professor of Art and Design
Printmaking and Drawing
MFA in Printmaking, University of Illinois, 2002
MFA in Set Design, University of Utah, 1999
BFA in Set Design, Moscow Art College, 1985
Victoria Goro-Rapoport's path to becoming an artist began in the former Soviet Union where she earned her degree in set design. While working in various drama and puppet theatres, she discovered that the most enjoyable and challenging part of the set design process for her was drawing. She became more and more involved with two-dimensional graphics, translating her stage experiences into drawings and prints, which possessed their own raison d'etre.
Intersection of architecture, human figure, and their relationship to space, inherent in set design practice, serve as an inspiration for her graphic work as well.  Her prints, explore themes of religion and science as well as the struggle between human emotion and violent technology.
She is an experimenter in the printmaking processes, after having worked extensively with traditional etching, engraving, mezzotint, and various photo-etching techniques.
Examples of Work
Drawings
Etchings