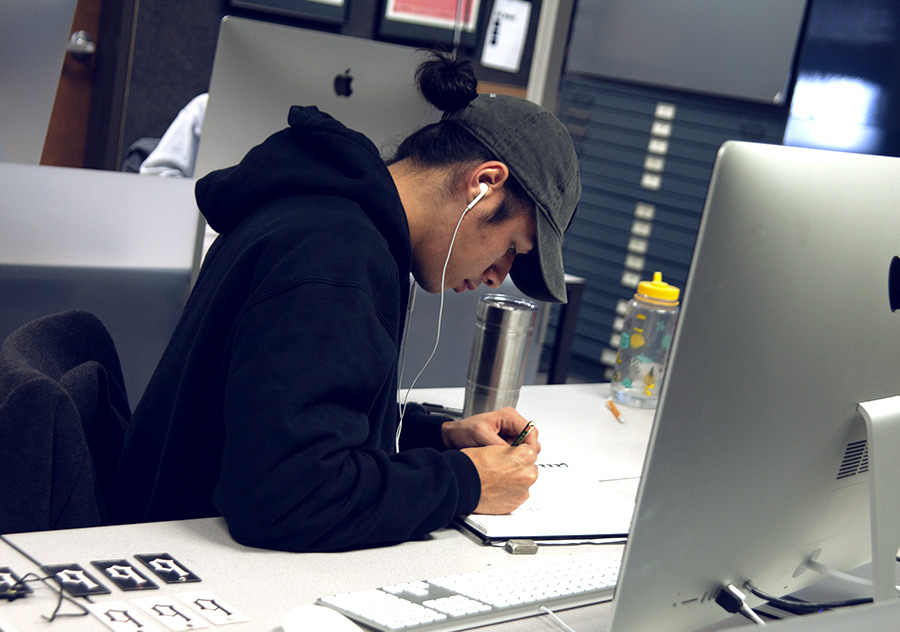 The Art & Design Department offers a comprehensive Bachelor of Fine Arts undergraduate degree in Visual Communications and Design. The VCD degree is one of the Programs of Excellence at the UNK.
Students can obtain a major or minor in the VCD Program that relates to current graphic design practice. The VCD educational experience involves a well-rounded fine art studio foundation with a design emphasis that involves the current practice, technology, and theory of graphic design layout, typographic communications, identity branding systems, illustration, packaging, motion graphics, and website design.
BFA REQUIREMENTS
General Studies (45 credit hours)
VCD Art Core (30)
Specialization Requirements (41)
     TOTAL 120 credit hours
MINOR REQUIREMENTS
Art Classes (18 credit hours)
Art History (3)
     TOTAL 21 credit hours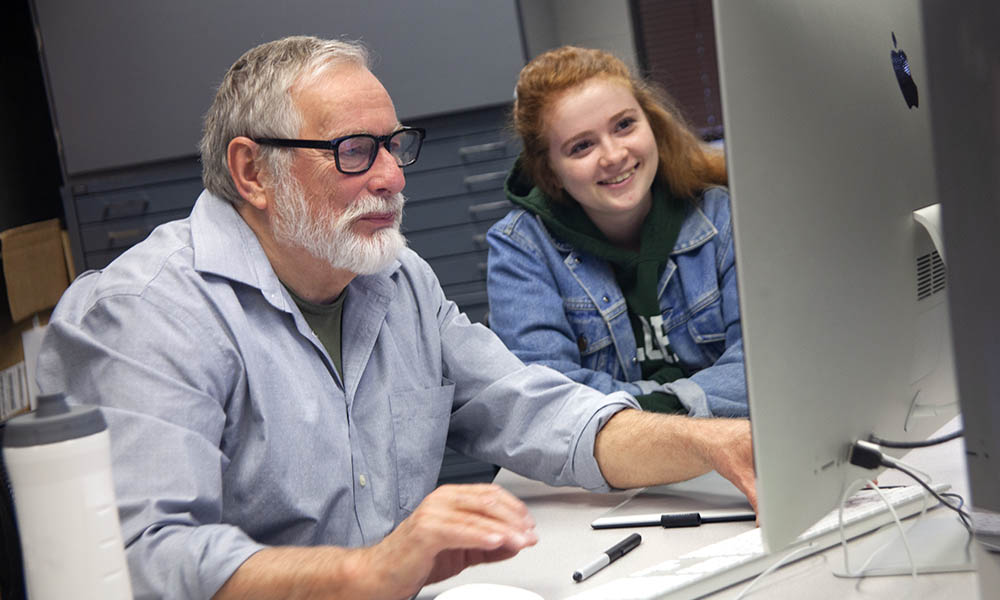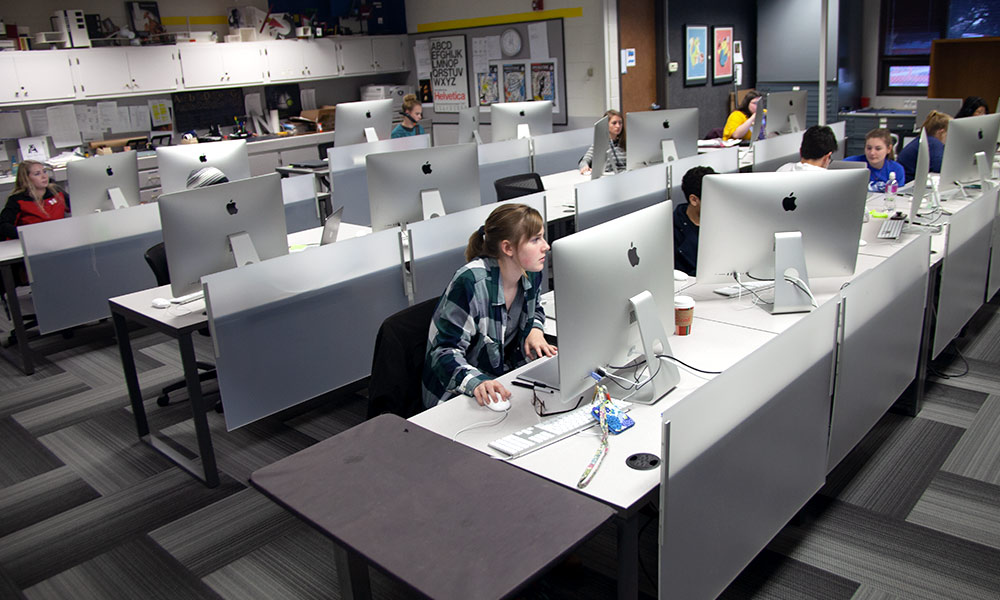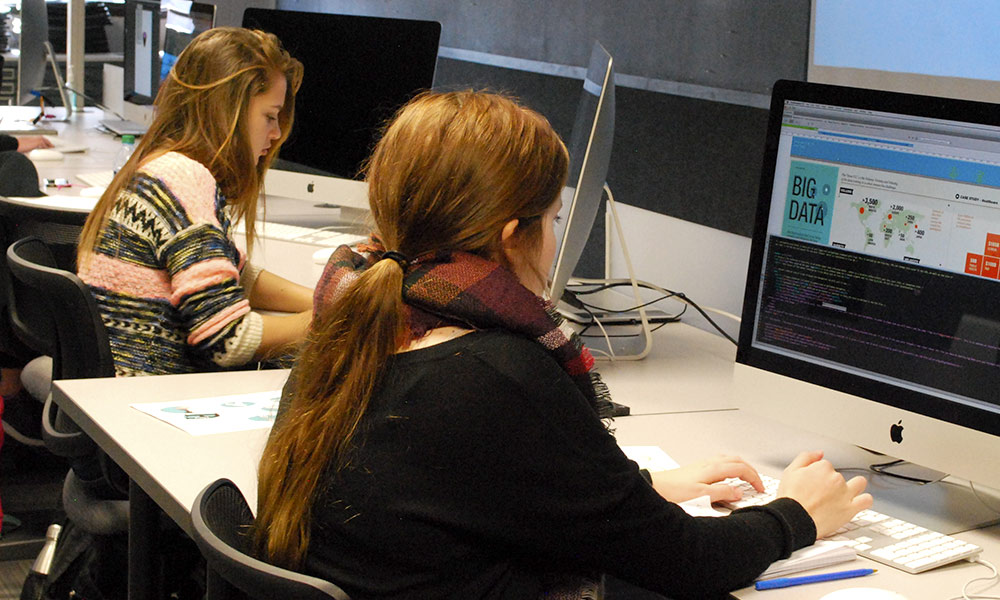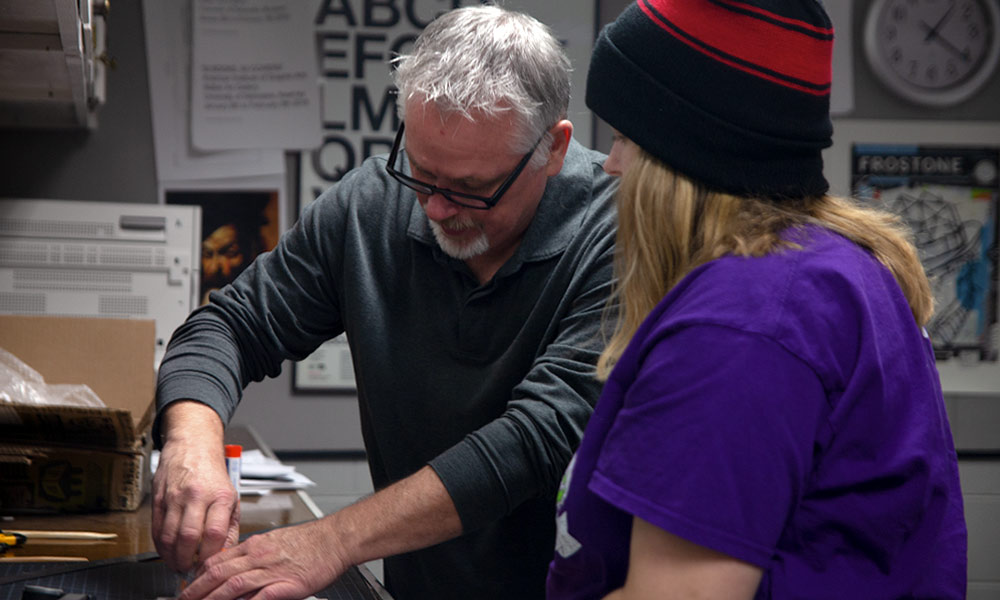 Student Examples
VCD students begin by learning the basic elements and principles of art within the foundational art courses. This prepares students for the required Sophomore Portfolio Review after which students become specialized in their artistic focus, creating a body of work for their senior exhibition.