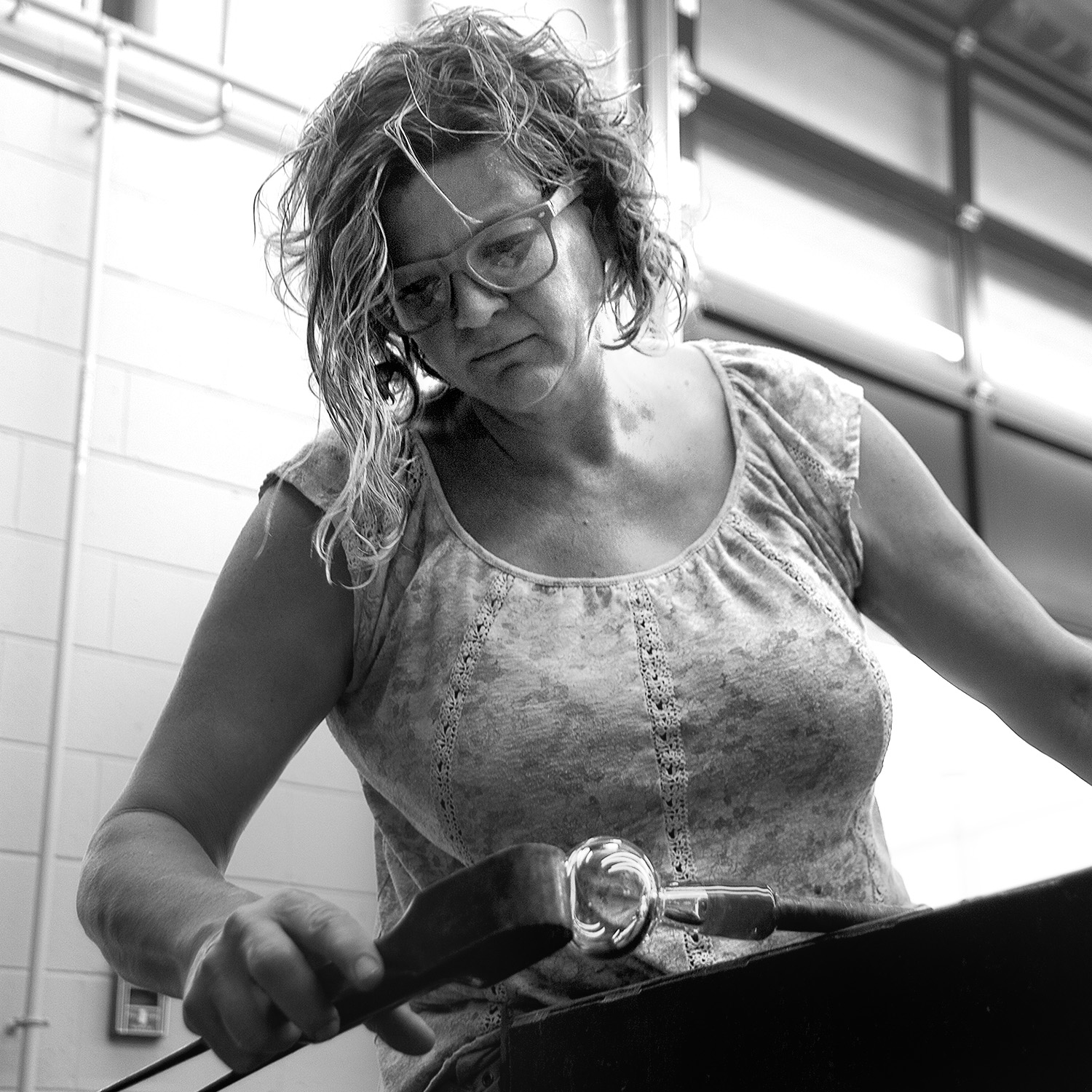 Nadine Saylor
Assistant Professor of Art and Design
Glass
MFA in Sculpture Dimensional Studies/Glass – New York State College of Ceramics at Alfred University
BFA in Visual Arts/Photography, University of the Arts (Philadelphia, PA)
Associates Degree, Harrisburg Area Community College,
Nadine Saylor is originally from Pennsylvania where she studied photography at the local Community College in Harrisburg. She continued her studies in Photography at the University of the Arts in Philadelphia where she found glass. The hot liquid lava had her entranced so she continued to find ways to work with this seductive material for a while after she graduated. She continued working with glass in summer workshops until she found a position in California working with an artist couple on their craft. She then in 2005 went to Alfred University in upstate New York to get her MFA.
Since then, she has taught at Bowling Green State University in Ohio, Harrisburg Area Community College in Pennsylvania, and at Southern Illinois University in Carbondale. In addition to teaching at the collegiate level, she has taught many workshops internationally including "Harbourfront Centre" in Toronto, "The Studio" at the Corning Museum of Glass and Penland School of Crafts in North Carolina.
Nadine has won several different awards for her work including "Glass Artist of the Year" in Cincinnati, and was a finalist for the "Niche Award" in Philadelphia. She has given demonstrations nationally and lectured internationally. In her work, she investigates the rise and fall of our country's economy while preserving its history in the permanent material of glass. In her series entitled "Domestic Objects" her antique and ordinary objects become a recollection of the past, bringing to attention how much we have changed as human beings and how much technology has transformed our lives.