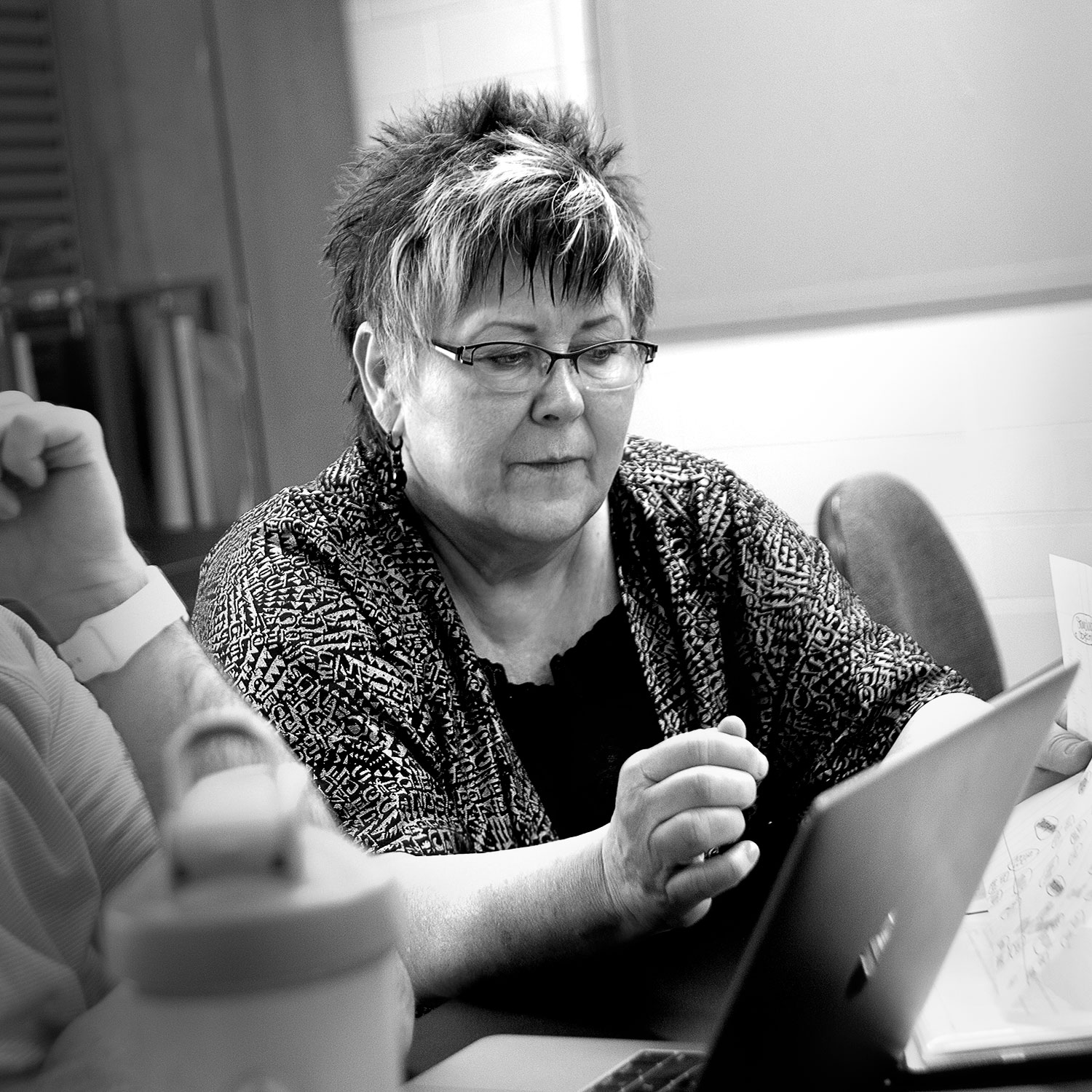 Christy Kosmicki
Assistant Professor of Art Education
Elementary Art Methods
MFA in Painting and Mixed Media, Fort Hays State University, 2013
MAE in Art Education, University of Nebraska at Kearney, 1987
BAE in Art Education K–12, University of Nebraska at Kearney, 1980
BAE in Music Education K–12, University of Nebraska at Kearney, 1978
Before becoming a full time lecturer within UNK's Art and Design department, Christy Kosmicki taught high school art and served as a K-12 Visual Arts Curriculum Chairperson in Holdrege for 33 years and has served as adjunct faculty at UNK since 1993.
Since 1990, Christy has served on the Nebraska Art Teachers Association (NATA) Executive Board in various capacities including President, President Elect, Treasurer and Secretary. Currently, she holds the position of Higher Education Liaison for NATA. Christy has also received numerous state accolades such as Art Educator of the Year, Secondary Art Educator of the Year, the NATA Roscoe Shields Service Award, as well as numerous awards for painting, mixed media, and sculpture at the annual NATA Art Educators Show.  She has presented a variety of media and art curriculum workshops at National Art Education Association (NAEA) National Conferences, NATA State Conferences, Nebraska Educational Service Units, Southwest Conference High School Art Festivals and regional art guilds. Christy also served on the writing and editing teams for the Nebraska State Visual Arts Standards.
Christy is an active artist as well. She has exhibited in numerous joint exhibitions and invitationals across Nebraska since 1987. Currently, Christy's work is represented at the Burkholder Project in Lincoln where she has been featured in two group exhibitions in 2015 and is currently preparing for a solo show slated for March 2016. She believes that the creation and study of art is a transformational experience that has the potential to expand the mind, challenge the human spirit and open up endless possibilities.