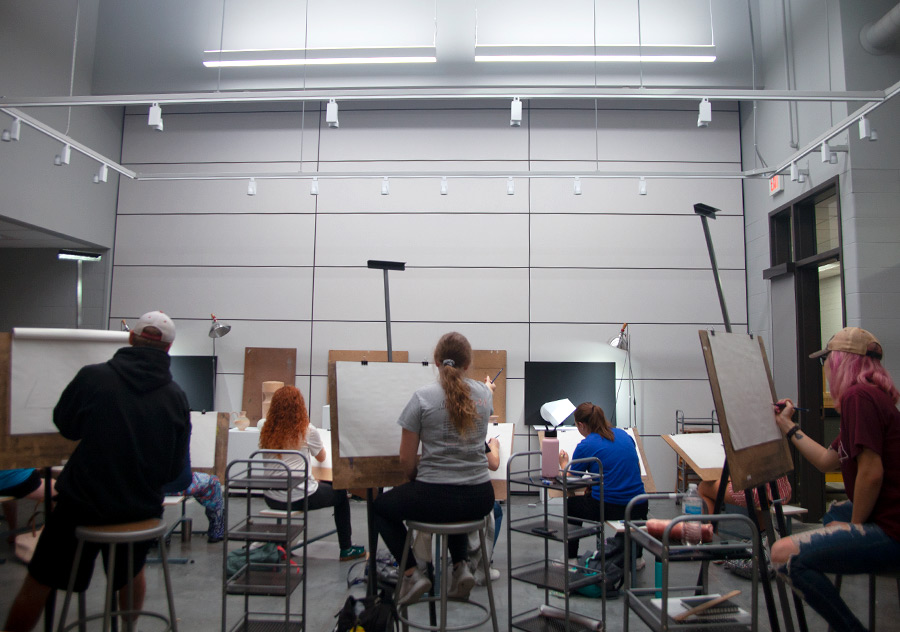 The undergraduate degree in Studio Art offers a comprehensive study for those preparing for a career in the visual arts or future graduate study.
Studio Art students begin their exploration through core art courses the emphasize the fundamental skills required to be successful in their major. During their sophomore year, students are required to submit a portfolio demonstrating their competency in these key skills before selecting an area of specialization.
Students are also given opportunities to visit museums and galleries, attend professional lectures, and submit work to competitive exhibitions to expand their research, appreciation, and participation in the arts.
BFA REQUIREMENTS
General Studies (45 credit hours)
Studio Art Core (30)
Studio Art Core Electives (12)
Art History (6)
Studio Art Emphasis (21)
Studio Art Electives (6)
     TOTAL 120 credit hours
BA REQUIREMENTS
General Studies (45 credit hours)
BA Language Requirement (6)
Major Requirements (36)
2nd Major or Minor (24)
Additional Electives (9)
     TOTAL 120 credit hours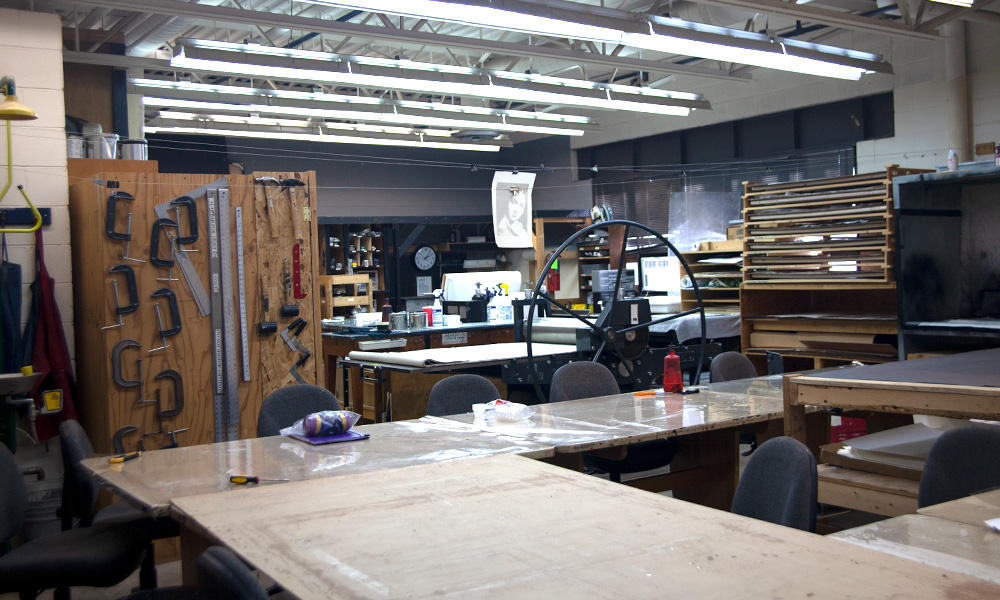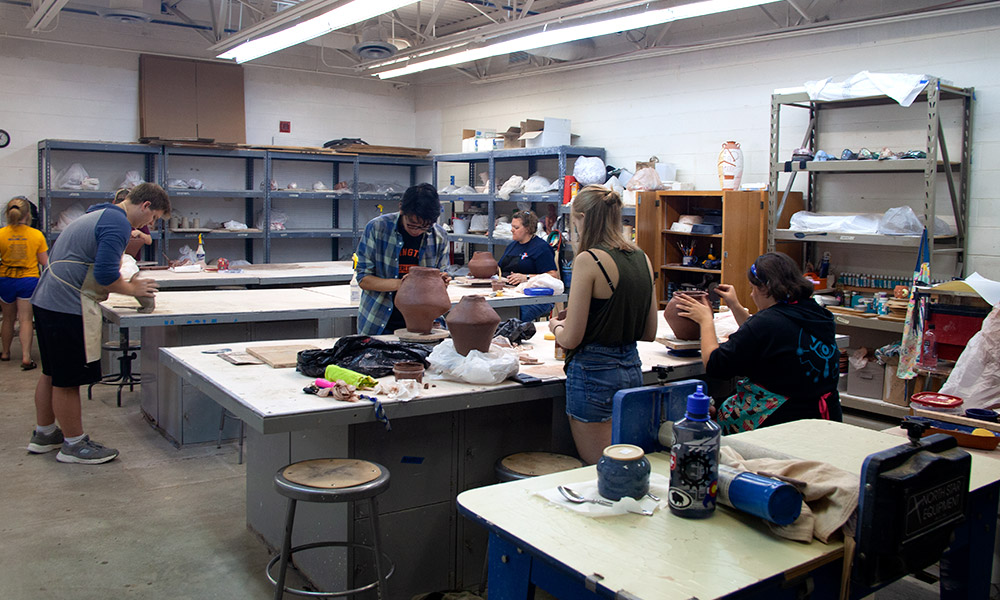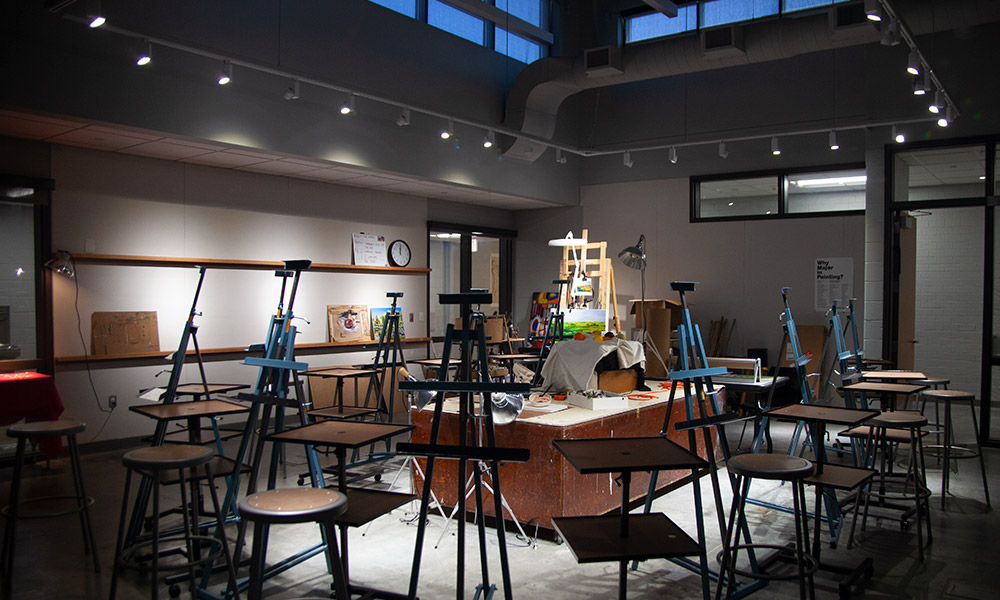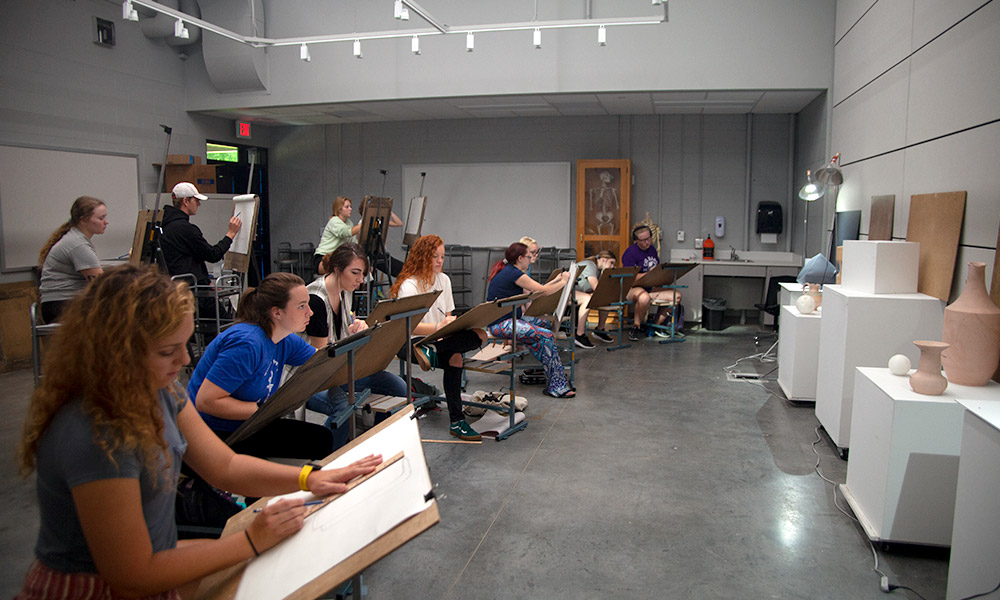 Undergraduate students can choose from the following emphases:
Student Examples
Studio Art students begin by learning the basic elements and principles of art within the foundational art courses. This prepares students for the required Sophomore Portfolio Review after which students become specialized in their artistic focus, creating a body of work for their senior exhibition.